IT Promotions and Deals for Small and Midsize Business
Offers to boost your business
HPE Servers
Accelerate IT service delivery with HPE Server solutions that help you make significant savings while increasing capacity. The new HPE ProLiant Gen9 servers are designed to deliver the right compute for your workload at the right economics.
HPE Storage
The data challenge is a key factor for all companies. The right IT environment allows companies to meet that challenge head on. HPE Storage solutions range from the traditional to the surprising, from in-the-box storage capacity to out-of-the-box thinking.
HPE Networking
Wired and wireless solutions to address your business needs at every stage of your growth. Select a simple, reliable and easy-to-manage networking solution that's just right for your business.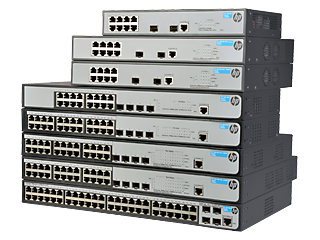 HPE OfficeConnect 1920 Switch Series
These switches are ideal for environments that require advanced features for granular control and where smart-managed flexibility is a must for easy network configuration and management.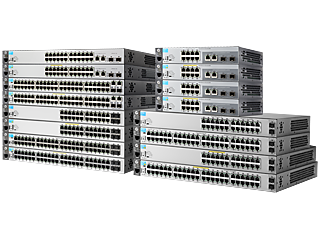 Aruba 2530 Switch Series
Fully managed switches deliver Layer 2 capabilities with optional PoE+, optional 10GbE uplinks, enhanced access security, traffic prioritization, sFlow, IPv6 host support, and power savings with Energy Efficient Ethernet.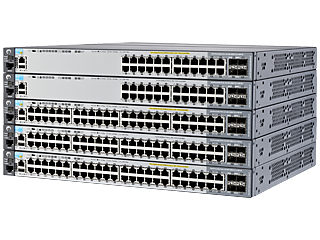 Aruba 2920 Switch Series
A Powerful ProVision ASIC delivers low latency, more packet buffering, and adaptive power consumption. This basic Layer 3 switch series supports modular stacking, 10GbE, RIP Routing, PoE+, ACLs, sFlow, and IPv6.
HPE Server Trade-In Promotion
For a limited time, receive an additional $400 for every server trade-in through our Server Buy Back Program plus $1,000 for every $15,000 in HPE Storage purchases.
What's driving small and midsize business?
Stay in front of a fast-moving marketplace. Use the right small and midsize business IT and technology solutions to master the dynamics of your business and drive winning outcomes.
HPE ProLiant Gen9 servers powered by Intel® Xeon® processors. Intel Inside®. Powerful Productivity Outside.