Server Adapters
Increase server optimization with cost efficient adapters for today's variable networking workloads.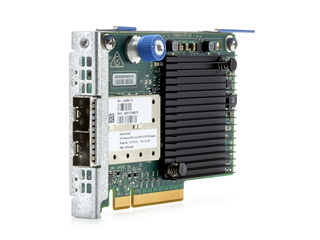 Specs

Differentiator

Dual Port Flex-10 10GbE BL-c Adapter

Weight

1 lb

Product dimensions (H x W x D)

1.44 x 8.75 x 11.31 in

Warranty

HPE branded hardware options qualified for BladeSystem c-Class and p-Class servers are covered by a global limited warranty and supported by HPE Services and a worldwide network of HPE Authorized Channel Partners. The HPE branded hardware option diagnostic support and repair is available for one year from date of purchase, or the length of the server they are attached to, whichever is greater. Support for software and initial setup is available for 90 days from date of purchase. Additional support may be covered under the warranty or available for an additional fee. Enhancements to warranty services are available through HPE Care Pack services or customized service agreements.
*
Price may vary based on local reseller.