Server Adapters
Increase server optimization with cost efficient adapters for today's variable networking workloads.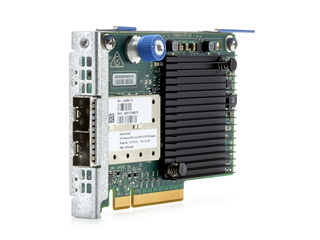 Performance

This adapter delivers 50/100 Gbps bi-directional Ethernet transfer rate per port (100/200 Gbps per adapter), providing the network performance needed to improve response times and alleviate bottlenecks.

Connectors and cabling

HPE Synergy Interconnect Modules
*
Price may vary based on local reseller.