Networking Wireless
Flexible, scalable solutions at gigabit speeds. Now everyone—mobile workers, healthcare clinicians, even stadium crowds—can get what they need, anytime, anywhere.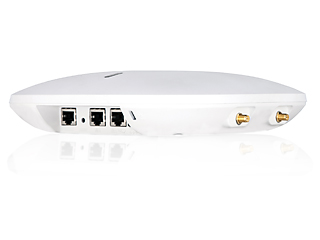 Differentiator

Allows Ethernet and serial devices with no native wireless support to securely connect to an IEEE 802.11a/b/g/n/ac WLAN.

Ports

(1) 10/100/1000 port, (1) RS-232C serial console port

Differentiator

HPE M330 Dual Radio 802.11ac Access Point Series offers simultaneous 1.3 Gbps IEEE 802.11ac performance and up to 450 Mbps IEEE 802.11n support and increased range to 802.11 clients.

Ports

1 10/100/1000 port

Mounting

Indoor wall and ceiling mounting with included accessory.