Networking Wireless
Flexible, scalable solutions at gigabit speeds. Now everyone—mobile workers, healthcare clinicians, even stadium crowds—can get what they need, anytime, anywhere.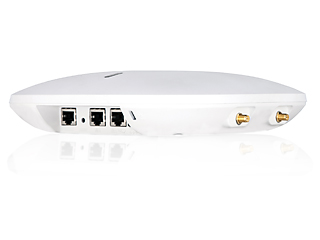 Differentiator

Allows Ethernet and serial devices with no native wireless support to securely connect to an IEEE 802.11a/b/g/n/ac WLAN.

Ports

(1) 10/100/1000 port, (1) RS-232C serial console port

Differentiator

VMC runs on ArubaOS 8 and has all the innovations that are associated with the ArubaOS 8 operating system: an always-on network with controller clustering, optimized RF management with AirMatch, 3rd party integration with NBAPIs and AP multi-tenancy with MultiZone. Customers who already have a VM environment can benefit from operational cost savings by deploying VMC, since it can reside with other VMs sharing the same existing virtualization infrastructure.