HPE Synergy
An integrated composable infrastructure platform that bridges traditional and new applications, empowering IT to instantly and continuously create and deliver value.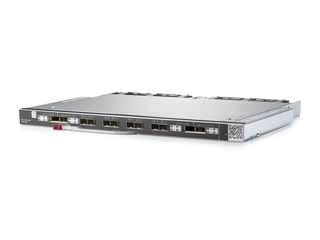 Performance

This adapter delivers 50/100 Gbps bi-directional Ethernet transfer rate per port (100/200 Gbps per adapter), providing the network performance needed to improve response times and alleviate bottlenecks.

Connectors and cabling

HPE Synergy Interconnect Modules

Warranty

Maximum: The remaining warranty of the HPE product in which it is installed (to a maximum three-year, limited warranty). Minimum: One year limited warranty.