HPE SimpliVity with Google Cloud's Anthos
[06:54]
English ( United States )
Watch this brief showcase to discover Google Cloud's Anthos, which enables GKE on-prem with HPE SimpliVity.
Browse Videos
HPE SimpliVity – What can it do for me?
English ( United Kingdom )
uploaded 03 December 2019
2 Views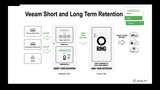 Répondez aux enjeux du stockage multicloud à grande échelle avec HPE & Scality !
French ( France )
uploaded 03 December 2019
3 Views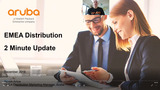 Aruba EMEA Distribution December 2 minute update
English ( United Kingdom )
uploaded 03 December 2019
0 View
How to secure a workload using HPE WASL
English ( United States )
uploaded 29 November 2019
3 Views
Captions available
'Quick Word' Interview with Amol Mitra on Aruba Instant On
English ( United Kingdom )
uploaded 28 November 2019
24 Views
HPE ProLiant DL180 Gen10 Server Hardware Tour Animation
English ( United States )
uploaded 28 November 2019
13 Views
HPE ProLiant DL160 Gen10 Server Hardware Tour Animation
English ( United States )
uploaded 28 November 2019
37 Views
HPE Qualified Memory: Purpose built for HPE ProLiant Servers
English ( United States )
uploaded 26 November 2019
28 Views
HPE InfoSight powering self-driven autonomous data-center
English ( United States )
uploaded 26 November 2019
4 Views
Captions available