Sorry, the video you're looking for isn't here.
It may have been moved to a new location or removed from our system.
Please double check the URL and try again.
Browse Videos
HPE SimpliVity – What can it do for me?
English ( United Kingdom )
uploaded 03 December 2019
2 Views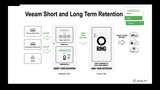 Répondez aux enjeux du stockage multicloud à grande échelle avec HPE & Scality !
French ( France )
uploaded 03 December 2019
3 Views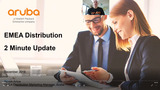 Aruba EMEA Distribution December 2 minute update
English ( United Kingdom )
uploaded 03 December 2019
4 Views
Integrated Quoting Tool Training - Brazil
Portuguese ( Brazil )
uploaded 03 December 2019
1 View
How to secure a workload using HPE WASL
English ( United States )
uploaded 29 November 2019
3 Views
Captions available
'Quick Word' Interview with Amol Mitra on Aruba Instant On
English ( United Kingdom )
uploaded 28 November 2019
24 Views
HPE ProLiant DL180 Gen10 Server Hardware Tour Animation
English ( United States )
uploaded 28 November 2019
0 View
HPE ProLiant DL160 Gen10 Server Hardware Tour Animation
English ( United States )
uploaded 28 November 2019
35 Views
HPE Living Progress with Subtitles
English ( United States )
uploaded 28 November 2019
5 Views