Networking Switches
Agile, scalable switching—from edge to core, across data center, campus and branch.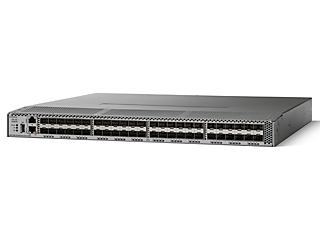 Differentiator

Powerful and flexible high density 1U 24-port PoE+ access switch packed with HPE Smart Rate PoE+ ports ideal for advanced Wi-Fi deployments. This model has 24x 802.3bz 1/2.5/5/10GBase-T copper PoE+ ports. This model does support PoE/PoE+ with a Power over Ethernet budget of up to 860 Watts based on selected power supplies. Can take up to two power supplies; power supplies ordered separately.

Differentiator

Scalable high-end campus access switch mixing Gigabit PoE+ and Smart Rate PoE+ ports. Great for highest-speed Access Point connections in a Mobile First network. This model has 40x 10/100/1000 PoE+ ports together with 8x RJ45 HPE Smart Rate multi GbE PoE+ ports, together with 1x open module slot and a stacking module slot. Power supplies are ordered separately. When matched with the correct dual power supplies, supports up to 1440W of PoE+ power across 48 ports.

Differentiator

Ultra-flexible 6-slot campus access solution "starter kit" with 8 HPE Smart Rate PoE+ ports and 8 10G SFP+ ports. Great for wireless aggregation. This configuration has a 6 slot 5400R chassis, 1x J9993A 8 port 1G/10GbE SFP+ MACsec v3 module, 1x J9995A 8 port 1/2.5/5/10GBASE T PoE+ MACsec v3 module, 1x J9827A mgmt module, and 1x J9832A fan tray. Totals are 8x 10 Gig ports and 8x HPE Smart Rate Multi Gig ports. Does not include PSUs; these must be ordered separately.